After a vigorous certification audit, Summit industries (Dongguan) Co., Ltd, which is Summit Industries (Asia Pacific) Limited's factory in Dongguan, received its ISO 9001:2015 certification on January 7, 2020.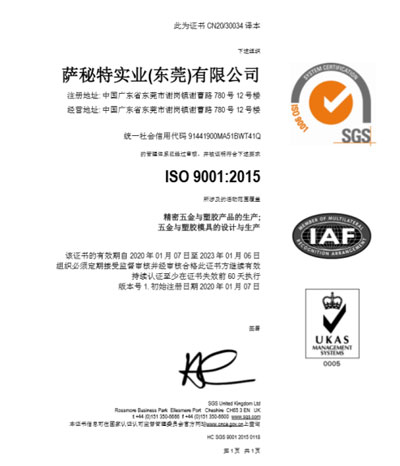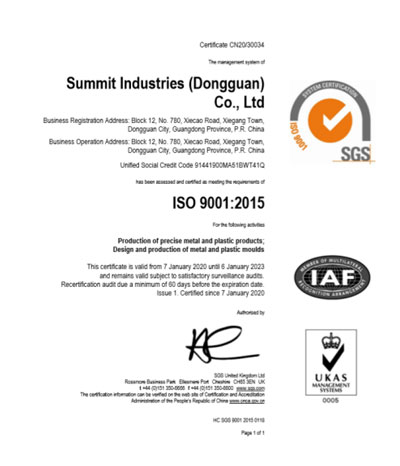 Our unwavering task is to continue implementing our Quality Management System effectively, focusing on important areas of our business to improve efficiency.
Our Quality Management System provides our company with a sound business foundation, which leads to improved productivity and profit, as well as to improved customer loyalty, which in turn result in customer retention and acquisition.
Let us keep our focus on our goal of Quality First, On Time Delivery, Continuous Improvement and Customer Satisfaction! Let us keep SIAP moving forward.