The outbreak of coronavirus disease (COVID-19) in Wuhan in the spring of 2020 stirred our collective heart as a nation to fight this epidemic by actively working together in preventing its spread and thus protecting health and lives. Summit Industries has joined this national fight and action!
1. Establish Summit Internal Control Team
Since the outbreak of this disease, Summit has set up an Emergency Prevention and Control Team to carry out epidemic prevention measures, as well as a Command and Control system utilizing WeChat, telephone and other instant messaging tools.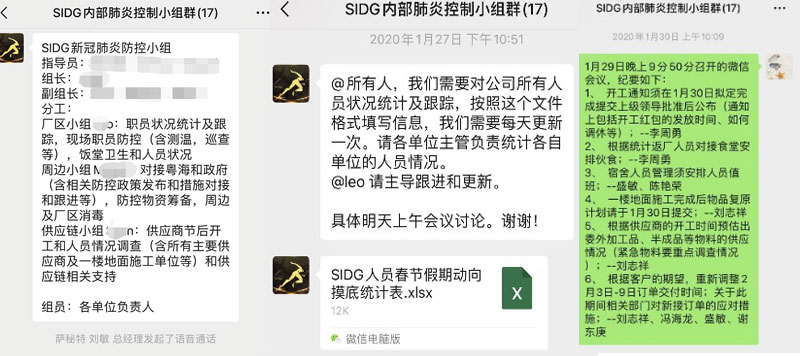 2. Postpone Return To Work, Prepare Materials To Ensure Delivery
Guangdong Province launched the first level response to public health emergencies, requiring enterprises in the province to return to work no earlier than 24:00 on February 9.
Summit officially returned to work on February 10, 2020 in strict compliance with the government's instructions. In order to protect the health and safety of employees, Summit immediately purchased materials to prevent exposure to and transmission of the disease. Moreover, Summit formulated management rules and regulations to help fight the outbreak. In so doing, Summit became one of the first batch of factories in the area to return to work.
In order to ensure that we meet customer delivery time, our company proactively communicated and coordinated with the raw material manufacturers, shipping companies and other related cooperative enterprises. We likewise proactively communicated with customers, making every effort to arrange shipments in advance.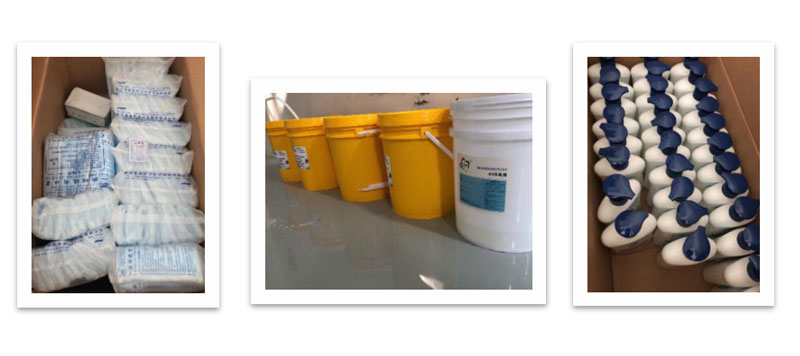 Summit is one of the first companies in the area that passed government inspection and allowed to open operation for its anti-coronavirus measures. Summit is viewed as a model company in safeguarding its employees against the coronavirus disease, and thus was interviewed on radio.
a. Interviewed by Xiegang Radio in February 17, 2020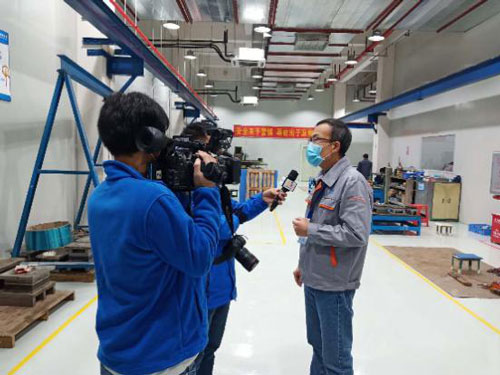 b. In the morning of February 19, 2020, Jiang Xiaoying, vice-chairman of Dongguan Municipal Committee of the Chinese People's Political Consultative Conference, Hu Yifeng, Secretary of Xiegang Town Party Committee, and other officers supervised the inspection of the production work and coronavirus disease prevention in our Summit Dongguan factory.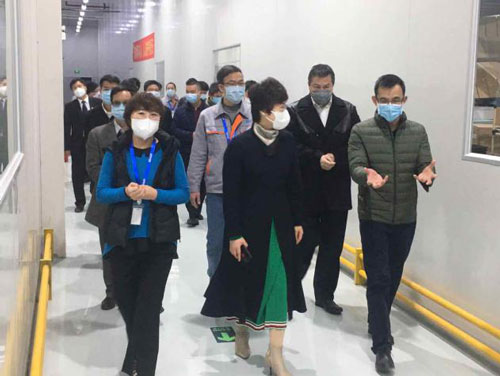 3. Access Registration, Temperature Measurement and Overall Disinfection
Summit conducts temperature measurement and real name registration for personnel in and out of the plant, disinfects the plant area, dormitory, bus and canteen area, and monitors the employees' health and safety situation at all times.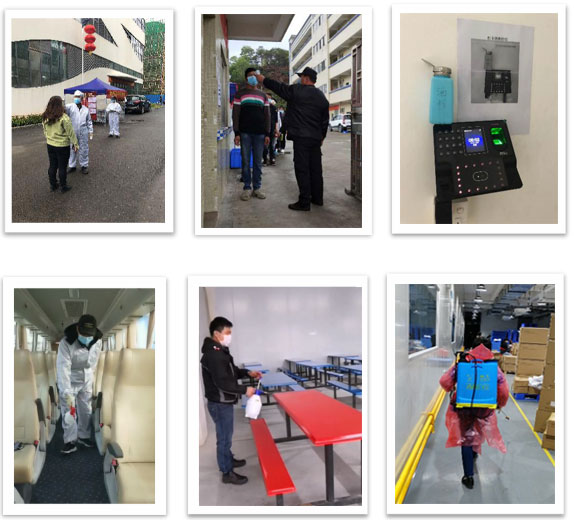 4. Employee Education on Coronavirus Disease Prevention
We held a one-week training for our employees on basic and scientific prevention of coronavirus disease, including how to properly wear facemasks, how to use 84 disinfectant and alcohol, and other exposure and infection prevention measures. To promote training effectiveness, the TV medium was used in the workshop.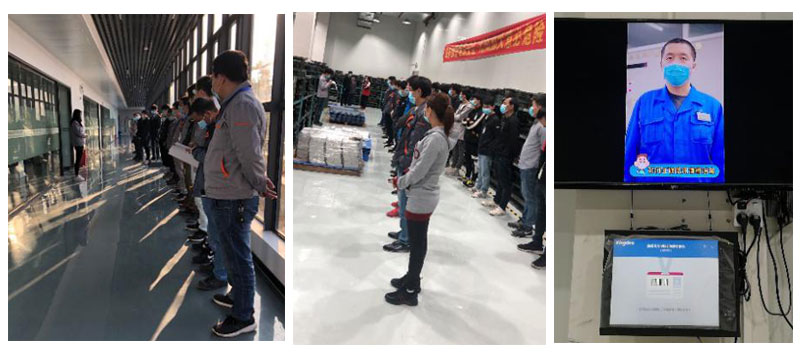 5. Summit People's Manifesto
In the face of this serious public health threat, we, the people of Summit, will not be timid, but will be firm and united in doing our best to safeguard our country and our home!
The "severe winter" brought by the epidemic will soon pass.
Look, spring is coming!