President's Message
Dear Friends,
Our world is undergoing profound changes towards becoming a ubiquitously intelligent and connected one. Internet of Things, IoT for short, has emerged for real. The proliferation of smart phones today is just an indication of many more good IoTs to come. In the not too distant future, everything will be connected wirelessly and/or infused with ever greater intelligence. As result, everything we used to know will be transformed into a new generation of IoTs that are more friendly and useful to us humans. Together, we will be creating a more beautiful and sustainable world for all.
The world of IoTs will take many years, if not generations, to build and improve. There is a Chinese saying that "A thousand mile journey starts with the first step". Summit Industries group of companies is devoted to the IoT business. We start by helping you to make IoTs that will create a beautiful future.
We will continue to invest in product development, manufacturing and related business to deliver a simple promise to you – we will make IoT work for you hassle-free.
Sincerely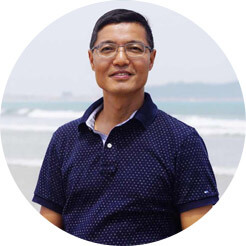 Daniel Wang
President
Summit Industries (Asia Pacific) Limited